August 15, 2020
Posted by:

LCAP

Category:

News, Women in LCA
TALD – Pilot Project: Today, Local Councils Association of the Punjab conducted the session to consult preferred course selection and initiation of Vocational Training for Disable Women at CDC Training Center, Sahiwal. The activity will provide suitable vocational education to Women in the region.
Background
Community Development Council Sahiwal (CDC) was established in 1962. The objective of this Council is to help Disabled Children. Initially, it was made as a school for blind and deaf children. Along with that school, the Health Centre was established as well in the same premises for disabled children. The Director, Mr Asif Nawaz when took charge of this institution, further established it as a Vocational Training Centre for disabled women. He introduced three basic courses; Stitching, Cooking, and Beautician course. Since then 15000 women have been trained successfully and they are now earning their income.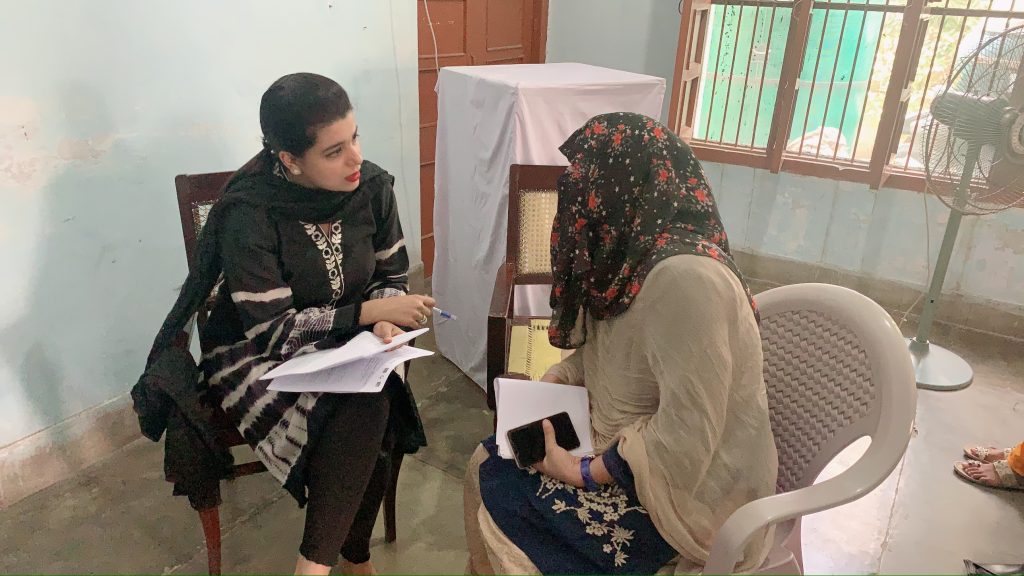 The objective of this Meeting
Local Councils Association of the Punjab (LCAP) team made a successful visit to CDC Sahiwal assessment session for the vocational training of disabled women. Mr Asif Nawaz made an opening speech and described the Objective of this institution. LCAP Director Mr Anwar Hussain addressed the purpose of this session and Training Course which is devised under the project TALD.
Session Details
Territorial Approach to Local Development or TALD framework, a system that ensures that priorities are determined through close cooperation with the community, incorporating the views of local people. In this pilot, LCAP is building the capacity of disabled women through vocational training under the TALD framework.
In the end, WDLCA Officer Ms Maham Ahmed explained the importance of this session and Women Empowerment. LCAP team interviewed all the applicants. Women discussed their issues and problems and LCAP team strengthened their courage with effective information and motivation. The feedback data will provide insights on selecting a suitable training course for disabled women.
This is three months free of cost vocational training course which will help our disabled women to enhance their skills and will increase their strength to earn income on their own. It will give them the opportunity to participate in every aspect of life to the best of their abilities and desires.
Read further details in the Minutes Report below:
Click Here to View and Download