December 28, 2021
Posted by:

LCAP

Category:

News, Women in LCA
A huge number of female councillors has been invited from all across Punjab to educate them with Media Skills, women participation in local government and utilisation of the Digital World for Political efficacy. The District Committee Member females were trained about Women participation in local government and awareness has been imparted on newly introduced LG law, the Punjab Local Government Ordinance 2021.
After the opening remarks by Mr Salman Abid, Executive Director. IDEAS, the workshop continued by Ms Bushra Khaliq, Executive Director WISE. She assessed the intended outcomes of Punjab's new Local government legislation on women representation. She gave a detailed lecture on the women percentage mentioned in the ordinance for each council. Current Punjab law provides a 16 per cent representation of women. She was discussing women percentage in the new local government's composition which is 16 % while addressing that we are pressurizing leaders to amend these changes and increase participation to 33 per cent.
She highlighted one section from the ordinance that in any council where minority member is not present to participate for the seat, it has been advised to transfer that seat to labour/ peasants. she said that the suggestion to allow women as labour/peasant only has been forwarded to assembly to add in the new act.
Ms Uzma Kardar (Parliamentarian, Punjab) expressed her views to increase women councillors' confidence by highlighting facts about women importance in Local government and underlining basic barriers that need to be resolved. She said that local government empowers the masses and transfers powers to the people at the bottom. That is why it is a welcome step on the part of the government. Regarding women's empowerment in Pakistan, Ms Bushra focused that Although Devolution Plan 2001 focused on women's political empowerment only, however, it could not succeed in achieving this aim by ignoring aspects related to women.
Ms Uzma Kardar appreciated the efforts done by LCAP/EU/CLGF in arranging this workshop.  She said that we are going to write a letter to Chief Election Commission to bound political parties to increase the women percentage ratio for direct elections to 10%.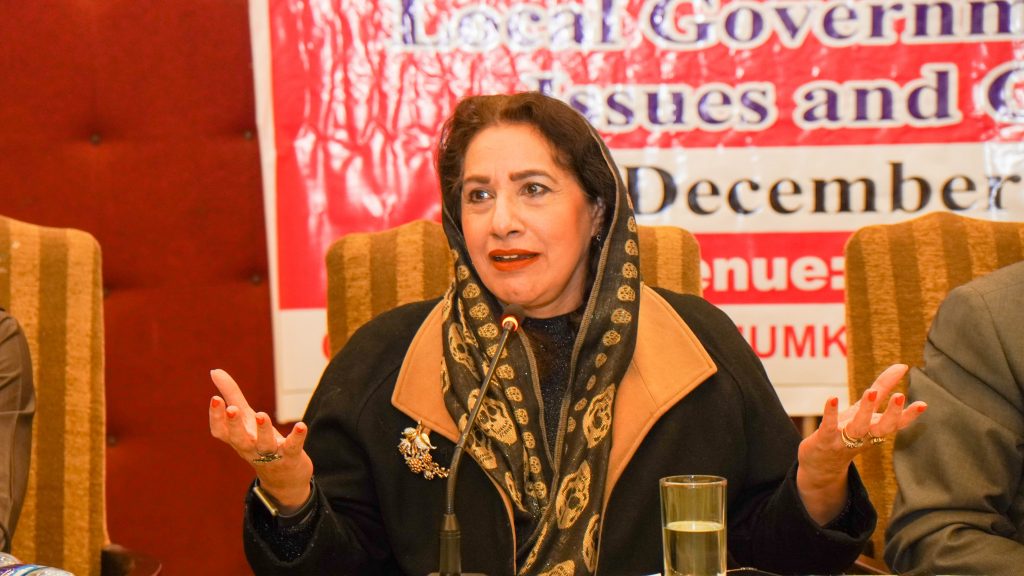 Mr Anwar Hussain, CEO, LCA Punjab explained election methods, compositions of local government, the function of councils and the role of members. the Women councillors committed to forward this awareness about LG legislation to fellow women councillors from their home town. He explained the positives and negatives of the Law and how this legislation can benefit women. Ms Bushra Khaliq, Executive Director WISE reiterated the elements of the law that can help women to participate well in upcoming LG elections.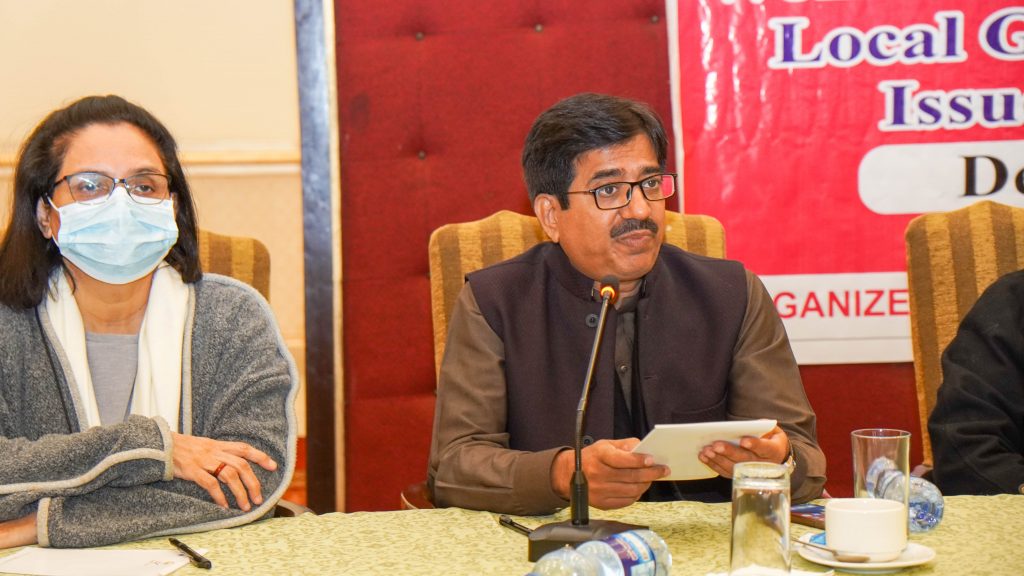 Media Skill Session
Media (Traditional & Digital) has proved to be a powerful vehicle for bringing women's issues to the attention of the wider public. Therefore, a workshop on media skills was considered an important action to make awareness among women councillors. Mr Umar Imtiaz Rana, Communication & Media Coordinator started the workshop by highlighting the importance of digital media for women councillors, developing confidence among women to make complete use of media skills, and professionally managing media pages and posts during election campaigns
Later this session was covered by Mr Salman Abid, who highlighted new media trends and relation with their political activities. He explained that new media allows individuals to publish content and opinions to a global audience. Therefore new media is an effective lever to amplify women's voices.
The Punjab government has restored the local bodies on the orders of the Supreme Court of Pakistan. Later, Punjab Local Government Ordinance 2021 was passed for the upcoming local government elections.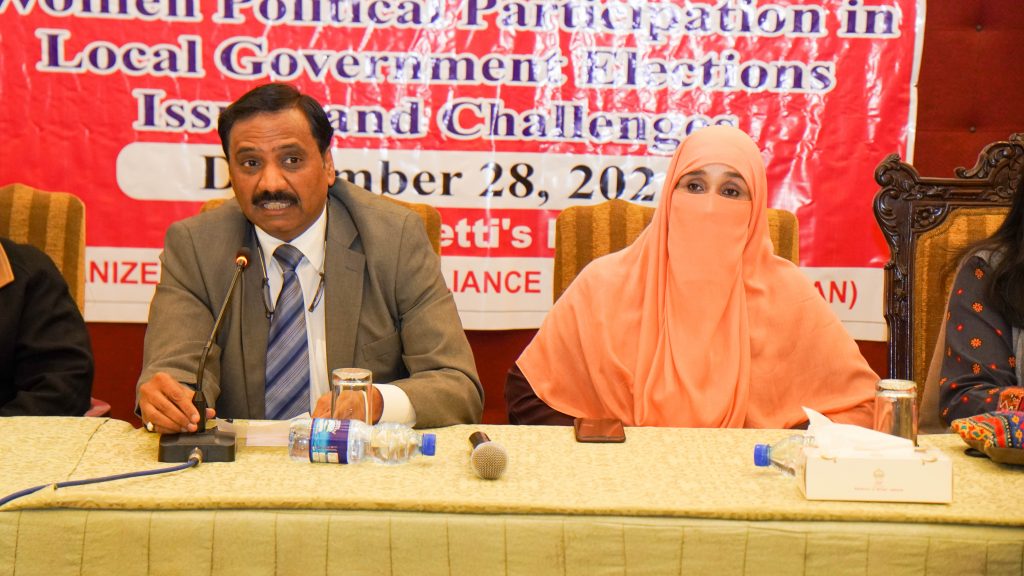 LCAP in collaboration with EU and CLGF has arranged this prosperous event today to highlight women role in the new local government ordinance 2021, proposed and discussed possible suggestions to increase their representation and enhance their skills on new media for the election campaigns.