July 17, 2021
Posted by:

LCAP

Category:

Uncategorized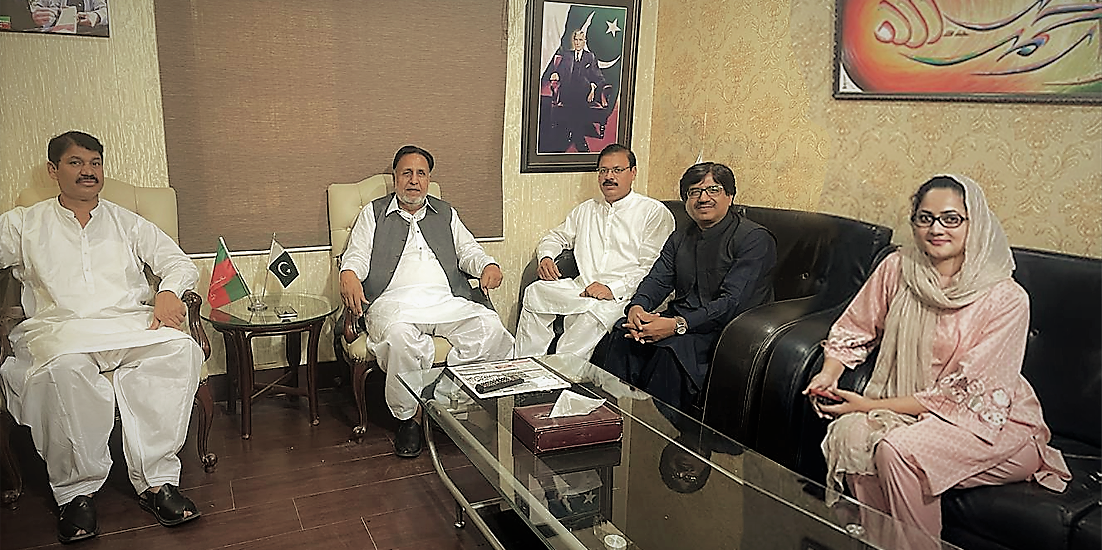 advocacy to move forward with effective local democracy
Local bodies are restored but restrained to start their proper function.
In Punjab, Local Councils Associations in Pakistan have always been positive support to solve the issue of suspended members of local bodies in the province. It is very difficult to solve any issue in a democratic state without talks and advocacy. President ADLG (Association for Development of Local Governance- An umbrella organisation of LCAs), Mr Mian Rajan Sultan Pirzada has always been putting his efforts to help suspended and then revived LG members through the constant support of Mr Nawazish Ali Pirzada and other active local government members on Judicial front. Their civil petition No-48 and 7 of 2019 and 2020 respectively is the reason Apex Court restored the local governments in Punjab.
LCA Punjab is reaching government representatives to pace up the process of restoration, as previously the meeting with Mr Raja Basharat is the proof of that. A day after that, the Government just before the 16th July hearing regarding the contempt of court against not abiding SC decision regarding LG revival in Lahore High Court, Government reassigned Mr Mian Mehmood ur Rasheed with a local government ministry portfolio.
16th of July hearing against the petition Mr Mian Rajan Sultan Pirzada and Mr Nawazish Ali Pirzada filed, Justice Aysha Malik called Chief Secretary Punjab and Secretary Local government regarding timely restoration of local bodies in Punjab.
On the other hand Mr Ch. Tahir Iqbal, Focal Person of ADLG in National Assembly, Chairman LCA Punjab, Mr Ch. Zahid Iqbal and Mr Anwar Hussain, Executive Director, LCA Punjab, and Coordinator ADLG Zaib un Nisa met with Hon. Provincial Minister for Local Government and Community Development, Mr Mian Mehmood ur Rasheed. The LCA team tendered congratulations on reassigning the portfolio.
The points discussed in the meeting regarding the revival of local bodies are below:
Provincial Transition Committee is formed for restoration of Local governments in Punjab.
The Provincial Transition Committee consists the Bureaucracy, Ruling party, Opposition party, Local Government heads and other co-opted members.
Future Activities:
Drafting Recommendations for amendments in the Current Local Government Legislation of Punjab , LCA Punjab and ADLG will support in this endeavour.
MoU for collabarative efforts, forming of Local Government Strengthening Committee with dynamic inclusion of LCAs.
Apart from this, the team has met the Secretary Local government Mr Noorul Amin Mengal and Deputy Secretary Local Government Mr Imtiaz Khan Khichi to proceed with MoU signing between both stakeholders.
سپریم کورٹ کے حکم کے باوجود بلدیاتی ادارے بحال نہ کرنے کا مسئلہ

گورنمنٹ نے آج اپنا جواب لاہور ہائی کورٹ میں جمع کروایا
جسے محترمہ جسٹس عائشہ ملک صاحبہ نے مسترد کر دیا اور 19 جولائی کو چیف سیکرٹری
پنجاب اور سیکرٹری لوکل گورنمنٹ پنجاب کو طلب کرلیا ہے
*امید کی جاتی ہے کہ پنجاب گورنمنٹ کو بلدیاتی ادارے بحال
کرنے پڑیں گے
بلدیاتی نمائندوں کی مدت 31 دسمبر کو ختم ہورہی ہے اور
حکومت کی طرف سے انتظامی اور مالی پیچیدگیوں کو حل کرنے کے لیے میدان میں حکومت نے
جناب میاں محمود الرشید صاحب کو اتارا ہے، ویسے تو عزت مآب وزیراعلی صاحب بلدیاتی
وزارت کا قلمدان اپنے پاس رکھے بیٹھے تھے مگر جیسے ہی سپریم کورٹ نے پنجاب کے
بلدیاتی نظام کی بحالی سے متعلق تفصیلی فیصلہ سنایا یا تو اب حکومتی اور
بیوروکریسی گروپس میں خاطرخواہ ریلوے جاری ہے۔ بلدیاتی نظام کو بحال کرنے کے لیے
کمیٹی بھی بنائی جارہی ہے، جس میں بلدیاتی حکومت کے سربراہان بھی شامل ہوں گے۔
لوکل گورنمنٹ کی قومی ایسوسی ایشن اے ڈی ایل جی کے صدر میاں راجن سلطان
پیرزادہ اور جناب نواب زادہ نوازش علی پیرزادہ نے جو پٹیشن دائر کی تھی 16 جولائی کو جسٹس عائشہ ملک صاحبہ نے اس کی
سنوائی کے دوران چیف سیکرٹری پنجاب اور سیکرٹری لوکل گورنمنٹ پنجاب کو طلب کرلیا
ہے اب دیکھنا یہ ہے کہ کیا حکومت وقت بلدیاتی اداروں کو بحال کرتی ہے یا نہیں۔۔۔
اسی مد میں
لوکل کونسلز ایسوسی ایشن آف دی پنجاب کے چئیرمین زاھد اقبال چوھدری ،
ایگزیکٹو ڈائریکٹر LCAP انور حسین اور زیب النساء کوآرڈینیٹر ایسوسی ایشن فار ڈویلپمینٹ آف
لوکل گورنس کی طاھر اقبال چوھدری ممبر قومی اسمبلی کے ھمراہ صوبائی وزیر برائے
لوکل گورنمنٹ و کیمونٹی ڈویلپمینٹ جناب میاں محمود الرشید سے خصوصی ملاقات ہوئی اورانہیں تقرری پر مبارکباد بھی دی۔ میٹنگ
میں حکومت کا مثبت رد عمل سامنے آیا اور امید ہے کہ جلد ہی بلدیاتی ادارے بحال ہوں
گے۔
کنٹونمنٹ بورڈ ز الیکشن ، مقامی حکومتوں کے حوالہ سے سپریم کورٹ آف
پاکستان کے فیصلہ سے پیدا شدہ صورتحال ، ممکنہ حل اور باھمی دلچسپی کے امور پر
گفتگوہوئی۔
وزیرِ لوکل گورنمنٹ نے عید الاضحی کے فوری بعد لوکل
کونسلز ایسوسی ایشن سے مقامی حکومتوں کے نئے قوانین پر ماھرین سے آراء لیے جانے کے
لیے سیشن منعقد کروانے اور رائے عامہ کو گائیڈ کرنے کے لیے مہم چلانے کے لیے
مشاورتی اجلاس بلائے جانے کا عندیہ دے دیا ہے۔